What is the CIA doing these days
Returning spies lead "no glamor life"
A Kremlin employee who is said to have worked for the CIA in Moscow for years was withdrawn from the Russian capital in 2017, reported the US broadcaster CNN and the newspaper "The New York Times". At first it remains unclear why the CIA agent was evacuated: either out of fear of Donald Trump's handling of secret information or because the agent would otherwise have been exposed. Later, evidence increased that it was Oleg Smolenkov - a Kremlin employee who worked for President Putin's foreign policy advisor.
If in fact he was the CIA agent, then after that he lived in the United States with no particular secrecy. "They lived a secluded life," quoted The New York Times as quoting 63-year-old Greg Talley, whose house is across from Smolenkov's house. He and his wife apparently bought the property in their real names.
However, the media hype made the Russian family to create: neighbors said that they had to leave home quickly after first visits to journalists. The director of the International Museum of Espionage in Washington Chris Costa has followed the story very closely. Costa is himself a former intelligence officer with over 30 years of experience: Most recently, he held a leading position on the National Security Council and was special advisor to Donald Trump.
"Protection from Assassination"
Some details of the Smolenkow story are implausible to Costa. "I have no first-hand information. But I have experience in such matters," Costa said in an interview with DW. He was surprised that the alleged CIA agent should buy his house so openly. A corresponding note appeared in the Washington Post's real estate database last year: "The US government would do its best to protect the agents from murder or the like."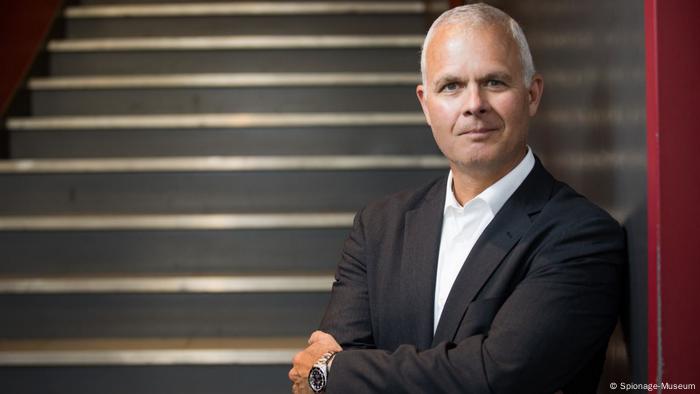 Chris Costa, former advisor to Donald Trump and current director of the International Spy Museum
When the first journalists reached Smolenkov's house, they were approached by unknown men in an SUV who introduced themselves as friends of the homeowner. Could the house be a trap for potential contract killers? "Extremely unlikely," said Costa, "that would be extremely untypical". In general, Costa is skeptical about the truth of the story about the supposed top spy from the Kremlin, and Mike Pompeo has said that the majority of reports he has read are factually incorrect. "I find it interesting. I think we don't know the whole story."
Agents defected from Moscow
How safe would a CIA agent from Moscow be in the USA after withdrawal and exposure? Has Moscow ever attempted to kill someone on US territory who is considered a "traitor" in the Kremlin? "Good question," replied Costa. Former KGB general Oleg Kalugin, who emigrated to the United States and was convicted in absentia by Russia, told Costa that "neither Soviet nor Russian intelligence agencies have attempted anything like this in the United States."
Agents from Russia could feel safe in the USA. Any other country, on the other hand, could not have been called safe, says Costa, summarizing the stories of Oleg Kalugin. There was even an attack in Great Britain last year - on the Russian-British double agent Sergei Skripal and his daughter. That doesn't mean the Russians might not try the US in the future, Costa admitted.
The life after
What does an agent do after he's withdrawn? A normal "career" looks simple, explained the head of the Espionage Museum in Washington: "You are relocated to the USA or Great Britain, after which you can continue to advise the secret services."
How often does an unmasked agent get a new name or even an identity? Costa avoided the question. "I can't say how many people have been given new names and identities over the course of history. But I knew those who lived relatively normal lives. Just not by their real names."
Is luxury also part of the relatively normal life that Costa is talking about? "That's not true," commented Costa. Years ago he organized a meeting of ex-agents at his home. "In my eyes this is not a life of glitz and glamor." Of course, most of the defectors are leading a better life in the United States today, as many have fled totalitarian governments. But her new life always confronts her with new challenges: "It's hard and it's difficult."
Sentenced to death
There are not just "ups", but "ups and downs". One such typical deep story for Costa is that of Kim Philby. He was a senior British secret service employee who worked for Moscow in the middle of the 20th century and later fled to the Soviet Union, where he lived very lonely until the end. "His life, which we tell about in our museum, followed a pattern: He drank a lot and never felt accepted."
With Oleg Penkovsky, the story turned out even worse. "He was a colonel in Soviet military intelligence and, so to speak, the spy of John F.Kennedy." Telegrams from Penkovsky were placed directly on the US President's table. These would have enabled the USA to make the right decisions in the Cuban Missile Crisis, said Costa. "In an ideal world, Penkovsky would have noticed that the Russian counterintelligence was watching him. But he hasn't." In 1963, Colonel Penkovsky was sentenced to death despite an extensive confession.