Does eye color affect safety retinal scans
Corona infection - the conjunctiva can also be affected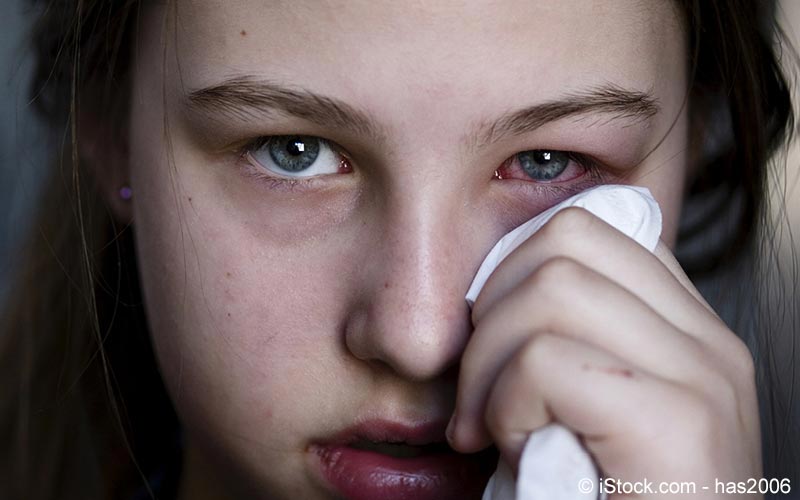 Conjunctivitis, in which the patient also suffers from fever and difficulty breathing, could be an indication of a coronavirus infection [1]. Especially if the person has recently traveled internationally, especially to areas with known outbreaks.
The American Academy of Ophthalmology therefore points out that several reports suggest that the virus can cause conjunctivitis and possibly be transmitted through aerosol contact with the conjunctiva.
Study on eye manifestation in Covid-19
So far there is one study that has examined the ocular manifestations and clinical characteristics of COVID-19 patients [2]. A total of 534 patients were recruited at Mobile Cabin Hospital and Tongji Hospital. Information on demographic characteristics, the course of exposure, eye symptoms, systemic accompanying symptoms, eye drop medication, eye protection, radiological findings and SARS-CoV-2 detection in nasopharynx swabs using RT-PCR was collected from questionnaires and electronic patient files.
Results of the study
The mean age of the patients in Mobile Cabin Hospital and Tongji Hospital was 40 and 50 years, respectively. Of 534 COVID-19 patients:
25 patients (4.68%) had hyperaemia of the conjunctiva (mean duration of hyperaemia was 4.9 ± 2.6 days (mean [SD]) and ranged from 2 to 10 days)
112 patients had a dry eye (20.97%),
68 patients blurred vision (12.73%)
63 patients had a foreign body sensation (11.80%)
Some COVID-19 patients also had a history of eye disease, including conjunctivitis (33 people; 6.18%), dry eye (24 people; 4.49%), keratitis (14 people; 2.62%), Cataract (9 people; 1.69%) and diabetic retinopathy (5 people; 0.94%).
Consistent with previous studies, the most common clinical symptoms were:
Conclusion of the study
The conjunctival irritation was one of the COVID-19-related eye symptoms that may be clinically and diagnostically important.
Recommendations to ophthalmologists
While conjunctivitis is not one of the most common symptoms of COVID-19, the American Academy of Ophthalmology has made a number of recommendations for ophthalmologists to act quickly and efficiently in case they are the first port of call when evaluating potentially infected patients. Some of these recommendations include:
Check if the patient is also having difficulty breathing.
Ask the patient if they have traveled to areas with known outbreaks or have friends or family members who have recently returned from those areas.
Protect mouth, nose and eyes appropriately