What is terrorist in Israel
Guest Commentary: Israel - Terrorists and Settlers
New conflicts and wars in the Middle East have pushed the conflict between Israel and the Palestinians into the background. In the past week, however, two events have brought to mind that the decades-old conflict continues to smolder.
On the same day that Israel first killed a military leader of the Islamic Jihad in Gaza and the terrorist group then fired rockets at Israel, the European Court of Justice (ECJ) published its judgment on the labeling of goods coming from the territories occupied by Israel exported to the EU.
Gaza - a hotbed of terror
The two events highlight two points that show why the conflict remains unsolved: the situation in Gaza, which has become a hotbed of terror, and the 600,000 Jewish settlers in the occupied territories that are spreading out over the country have settled in a territory to which the Palestinian Authority is entitled under international law.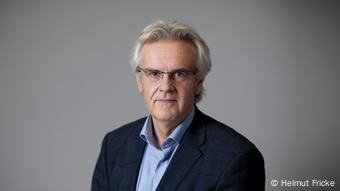 Rainer Hermann is editor of the Frankfurter Allgemeine Zeitung
With the targeted killing of Baha Abu al-Ata, who was apparently instrumental in planning terrorist attacks in Israel, Israel has demonstrated the precision that its intelligence services and military are capable of. Israel can count on broad international support in its actions. Because no state simply watches a terror against its population.
The terror from Gaza cannot be defeated by military means alone. Because the Gaza Strip is largely cut off from the environment, 80 percent of its 2 million inhabitants are dependent on international aid. In a few parts of the world, unemployment, especially among young people, is higher than in Gaza. In addition, it is one of the most densely populated regions. Therefore, the business of terror will continue to flourish in the Gaza Strip without any noticeable improvement in living conditions.
The ECJ supports the indecisive foreign policy of the EU
The judgment of the ECJ on the labeling of goods from the occupied territories is only superficially about consumer protection, which the Luxembourg judges are trying to achieve. Rather, they primarily flank the EU's foreign policy, which rejects the Israeli settlements as a violation of international law and as an obstacle to a two-state solution.
The verdict is not a boycott, as some critics object. Because the wines from the occupied territories can be delivered to the EU - only with a special label. But the judgment is not a means of exerting pressure against Israel either, because the affected export volume from the settlements is too low for that. The most important thing for Europeans is that they can pat themselves on the back with a judgment like this and say to themselves how morally great they are. They have no influence on Israeli politics, and they will not change anything in Israeli settlement policy.