What should I know about Dropbox
6 things you should know about Dropbox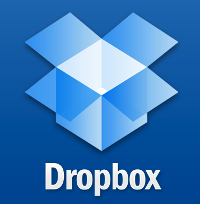 Everyone knows Dropbox. A lot of people use Dropbox. In 2014 there were a total of 300 million users who entrusted their private data to Dropbox. The amount of data managed by Dropbox can hardly be precisely quantified from the outside. In 2011, when Dropbox "only" had 25 million users, it was over 10 petabytes. A simple extrapolation to today's number of customers results in around 120 petabytes of data, and given the increasing willingness of users to store data in the cloud, this extrapolation appears to be a rather conservative estimate. Realistically, several hundred petabytes are now managed by Dropbox, especially since Dropbox often saves the entire file history of users. To clarify: 1 ​​petabyte is: 1,000 terabytes or 1,000,000 gigabytes.
In the following article, you will learn six facts about Dropbox that are sure to interest you.
Fact 1: what is Dropbox, who is Dropbox?
In 2007, the two students Drew Houston and Arash Ferdowski in San Francisco came up with the idea of ​​founding Dropbox. They wanted to develop cloud storage that would eliminate the need for USB sticks or large email attachments. In the founding year, the two founders were able to book funding of over 1.2 million US dollars and then published version 1.0 of their service in 2010.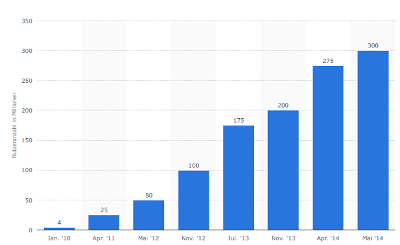 Since then, the number of users of Dropbox has exploded, which has made the service the first place in user numbers among data storage services for a long time. The growth is unbroken (see picture), although Dropbox had to give up the first place to the iCloud from Apple in the meantime. Apple benefits from the fact that iCloud is included with every iOS device.
Fact 2: where is my data?
Dropbox does not operate its own data center. From the beginning, Dropbox took advantage of the storage offered by Amazon Web Services (AWS). The daughter of the well-known online department store has data centers on all continents of the world. In 2014, Amazon also opened a data center in Frankfurt. What at first glance sounds like good news for German Dropbox users is not necessarily so. Dropbox doesn't let users decide where to save their data. Since the largest Amazon data centers are in Ireland, it can be assumed with a high degree of probability that a large part of the data of German users is in a data center on the Emerald Isle.
Fact 3: What rights does Dropbox get to my data?
The General Terms and Conditions (GTC) of Dropbox (version from January 22nd, 2015) contain the following agreement:
When you use our services, you provide us with information such as your files, content, email messages, contacts, etc. ("Your Information"). Your data is yours. These terms and conditions give us no rights to your data, with the exception of the limited rights that allow us to offer the services.
But it also says:
These and other functions require your data to be accessed and scanned by our systems. You give us permission to perform these tasks, and that permission extends to the third party vendors we work with.
Although all data from Dropbox are encrypted using AES encryption (256 bit), all employees of the company and all cooperation partners have full access to the data. In the past, Dropbox has repeatedly had to contend with allegations of insufficient security efforts. For example, in 2011, after an update of the cloud storage, Dropbox accepted any password for four hours, which meant that every user profile could be accessed during this time.
Fact 4: Do the Secret Services have access to Dropbox?
Since the publications by Edward Snowden in 2013, it has been clear that the NSA is one of the cooperation partners that has direct access to the stored data. The advertised 256-bit encryption may sound good, but it's not worth a cent as long as Dropbox (and all other American cloud providers, by the way) passes access to the system to the brain services.
Fact 5: Are there German alternatives to Dropbox?
A German alternative to Dropbox can be found e.g. in Strato HiDrive. Here you get 5 GB of free cloud storage from a German provider who only uses German data centers and is therefore subject to strict German data protection legislation. Strato offers the option of integrating the memory into the system as an additional hard drive under Windows, Linux and Mac. Nevertheless, you have to expect a loss of comfort, since Dropbox is now used by many mobile phone apps or Internet services as the standard cloud storage space.
Fact 6: How can a private cloud be a Dropbox alternative?
One possible alternative is to use your own private cloud. This gives you the convenience of the cloud without the disadvantage that the data is in some third-party data center and is analyzed and screened by cooperation partners. The ionas server is such a private cloud and a real Dropbox alternative. Even if you are not a computer pro, thanks to ionas - your online assistant, you can retrieve your data from Dropbox and save it in your own four walls. The ionas experts set up the Linux server of the ionas server according to your requirements and ensure that files, appointments, contacts and notes are always synchronized on all your devices. This works on Windows systems just as it does on other platforms. Give us a call and find out more about our Dropbox alternative.
written by
Christoph Dyllick-Brenzinger
Christoph is the founder and chief developer of datamate. He is an absolute Linux fan and discovered his passion for technology and programming at an early age. You can feel his many years of experience as a management consultant regularly when he is looking for optimal solutions for customers. When he's not on the tennis court or improving his league ranking on Overwatch, Christoph spends his free time with his wife and three children.