What are concrete countertops
Countertops Comparison: What's the Difference Between Silestone and Corian? What is better?
Corian and Silestone are two of the most popular countertop materials right now. But what is the difference between the two materials and which one is suitable for your kitchen? We clarify the question of the right surface for your kitchen worktop.
What is Corian?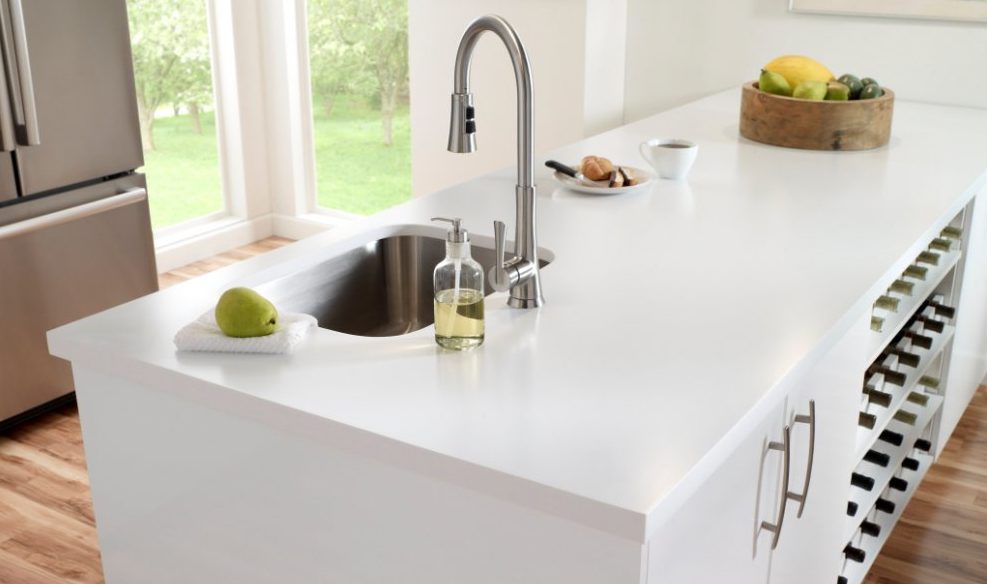 White Corian worktop; Photo: Corian
Corian is a trademarked mineral material from the US manufacturer DuPont. Mineral material is a material that consists of a good two thirds of natural, mineral components and one third of acrylic. Accordingly, Corian is a mixture of plastic and minerals that result in a kind of artificial stone. Corian itself is just a brand; there are other mineral materials from other manufacturers with the same properties. In our kitchen finder brand comparison, all brands and manufacturers of mineral material are listed.
What is Silestone?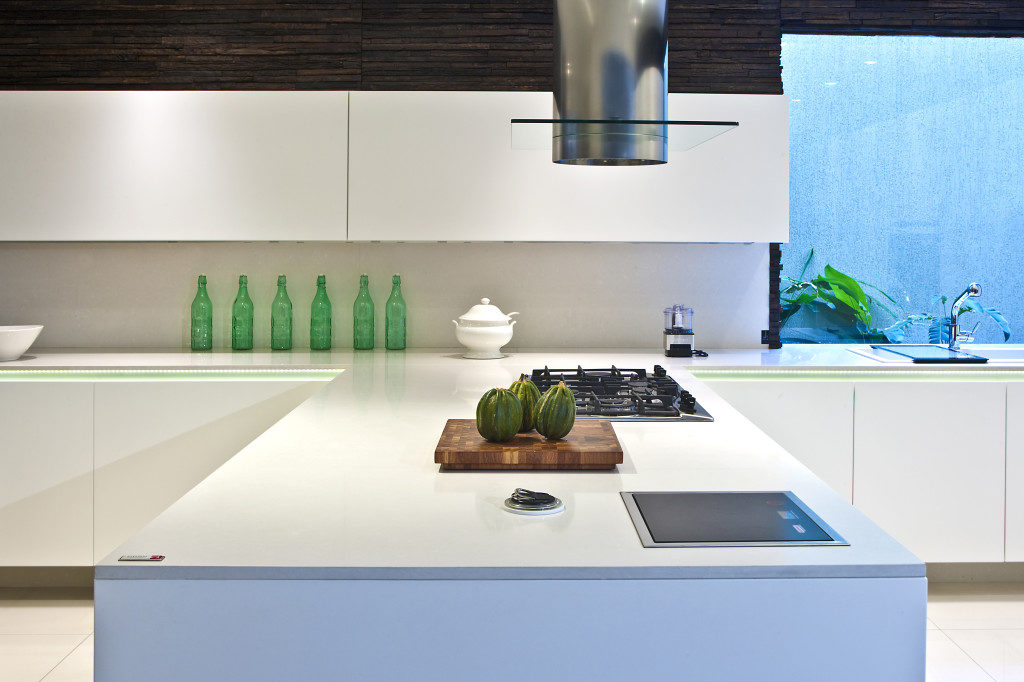 White Silestone worktop; Photo: Silestone
Silestone could also be called artificial stone. Behind the brand of the Spanish manufacturer Cosentino is a so-called quartz composite, which consists of 94% natural quartz and is therefore particularly robust and hard. Like Corian, Silestone is just one of many brands. Other manufacturers and brands of quartz composites are, for example, CeasarStone and Zodiaq from the Corian manufacturer DuPont.
Difference Between Corian and Silestone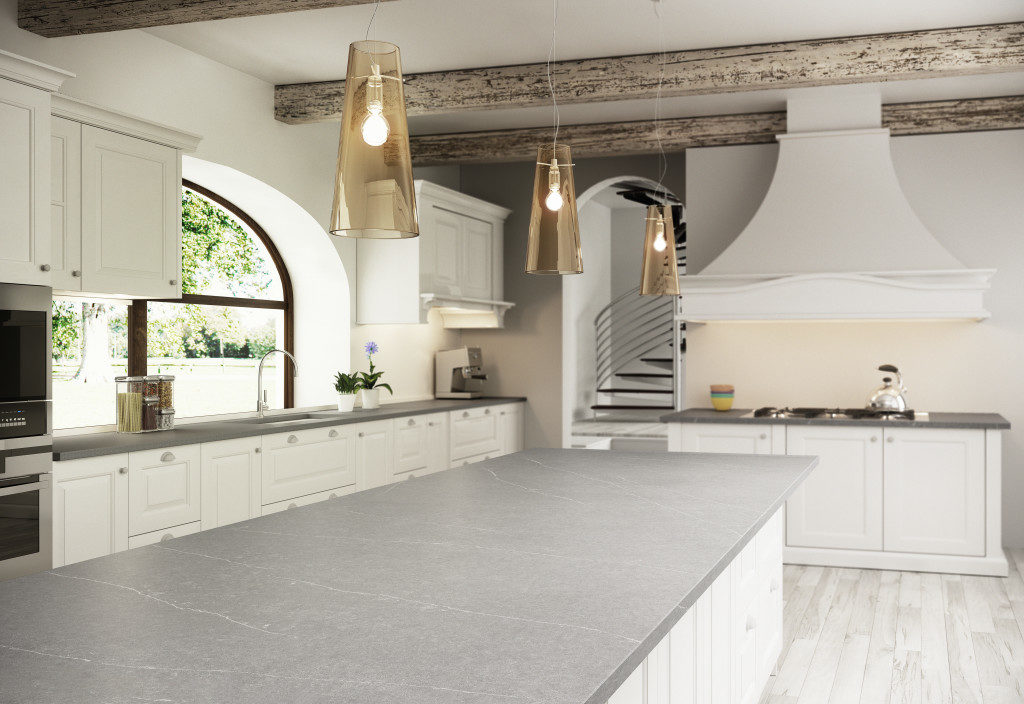 Country kitchen with worktop made of Silestone in stone look; Photo: Silestone
Due to the material properties described above, Silestone can be classified as "more natural" than Corian, as the percentage of natural components is much higher. But Corian is not porous. This means that no liquids are absorbed and stains and discolorations do not stand a chance - regardless of whether it is citric acid, ketchup, coffee, beetroot or red wine. Although Corian is also quite robust, scratches can easily occur in a worktop made of solid surface material. These can easily be polished off with a kitchen sponge. Another disadvantage is that Corian is not heat-resistant and hot pots, pans and baking trays can only be placed on the worktop with a trivet. Silestone worktops are also not porous and therefore do not have to be sealed. In contrast to Corian, they are also scratch-resistant.
Conclusion: which is better? Corian or Silestone?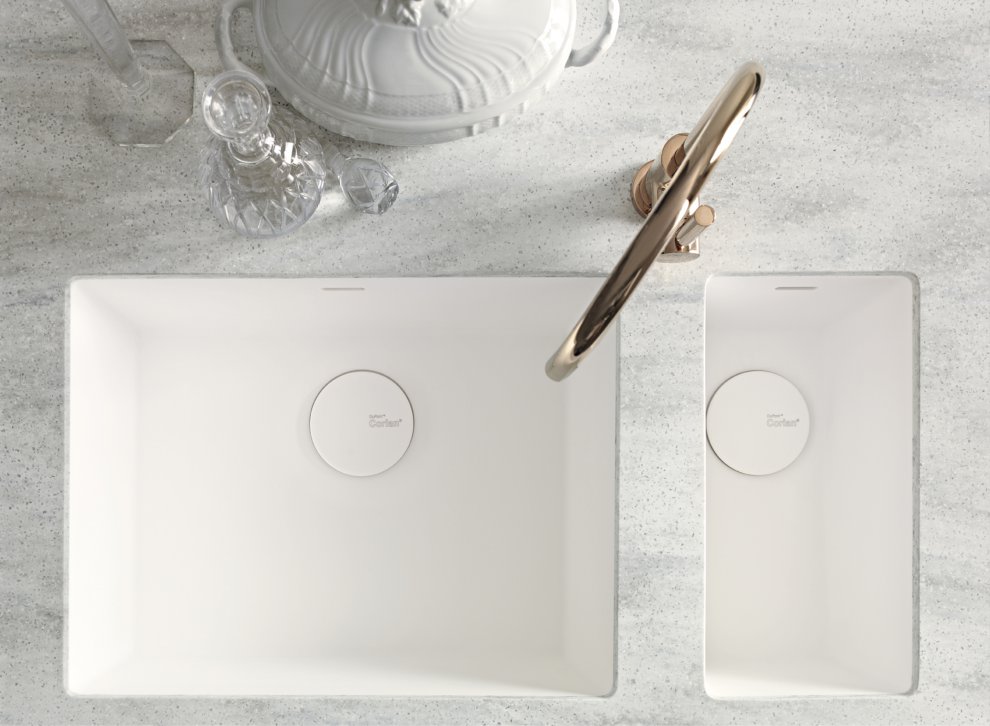 Kitchen sink with Corian worktop; Photo: Corian
Whether a worktop made of Silestone or Corian is more suitable for you depends on what you value. Silestone is definitely more robust than Corian and other mineral materials, but mineral material is generally a little cheaper than quartz composite. The specific price of your worktop depends on the thickness, the surface finish and the color.
All materials in price comparison: How much does a worktop cost on average?
Cover picture: Silestone Cosentino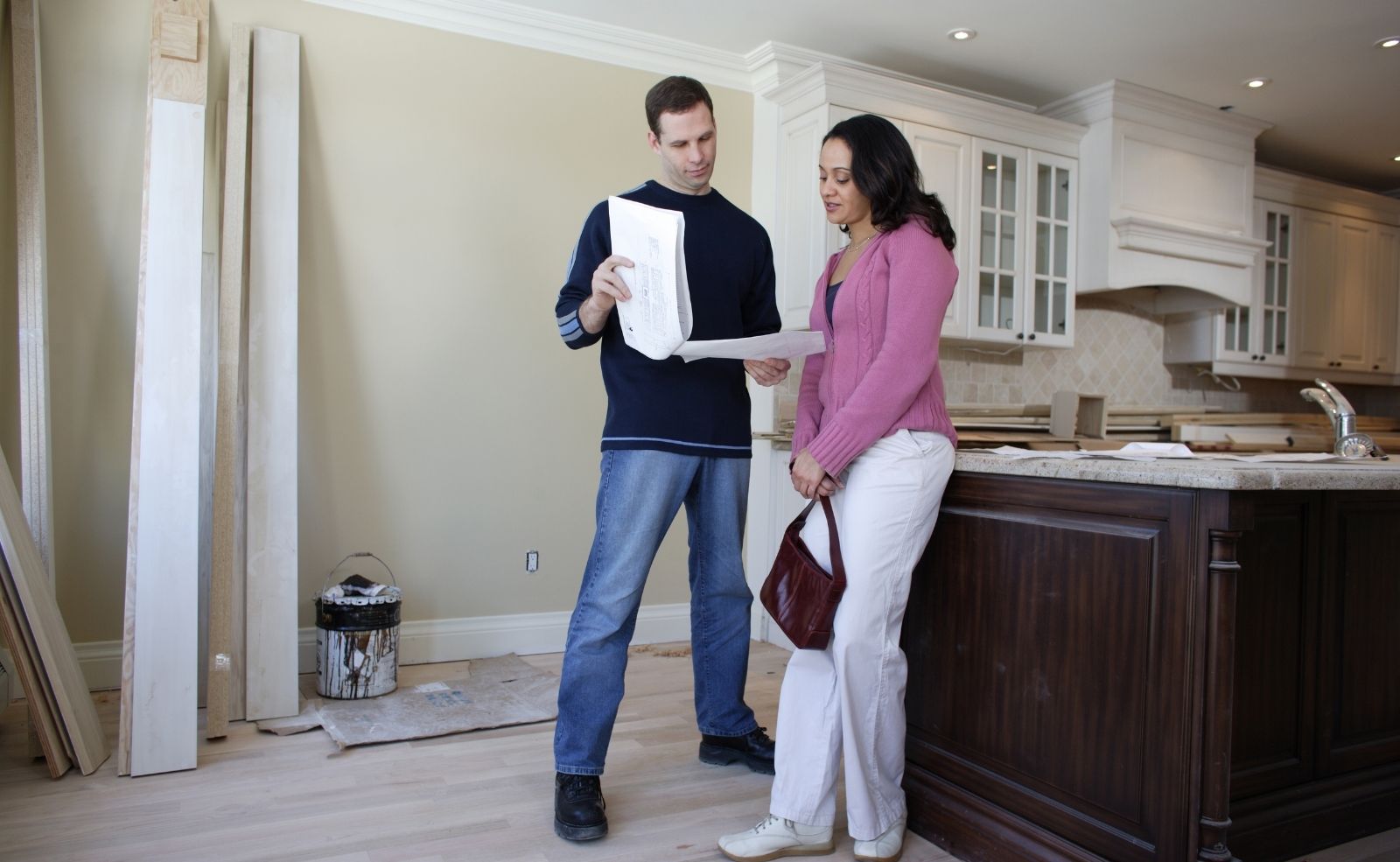 Buying a kitchen: Tips for the consultation
It is true that the job of a kitchen expert is to explain everything, provide ideas and take over the planning, but you should also think about it yourself beforehand. On the one hand, you do not go into a consultation completely unsuspecting.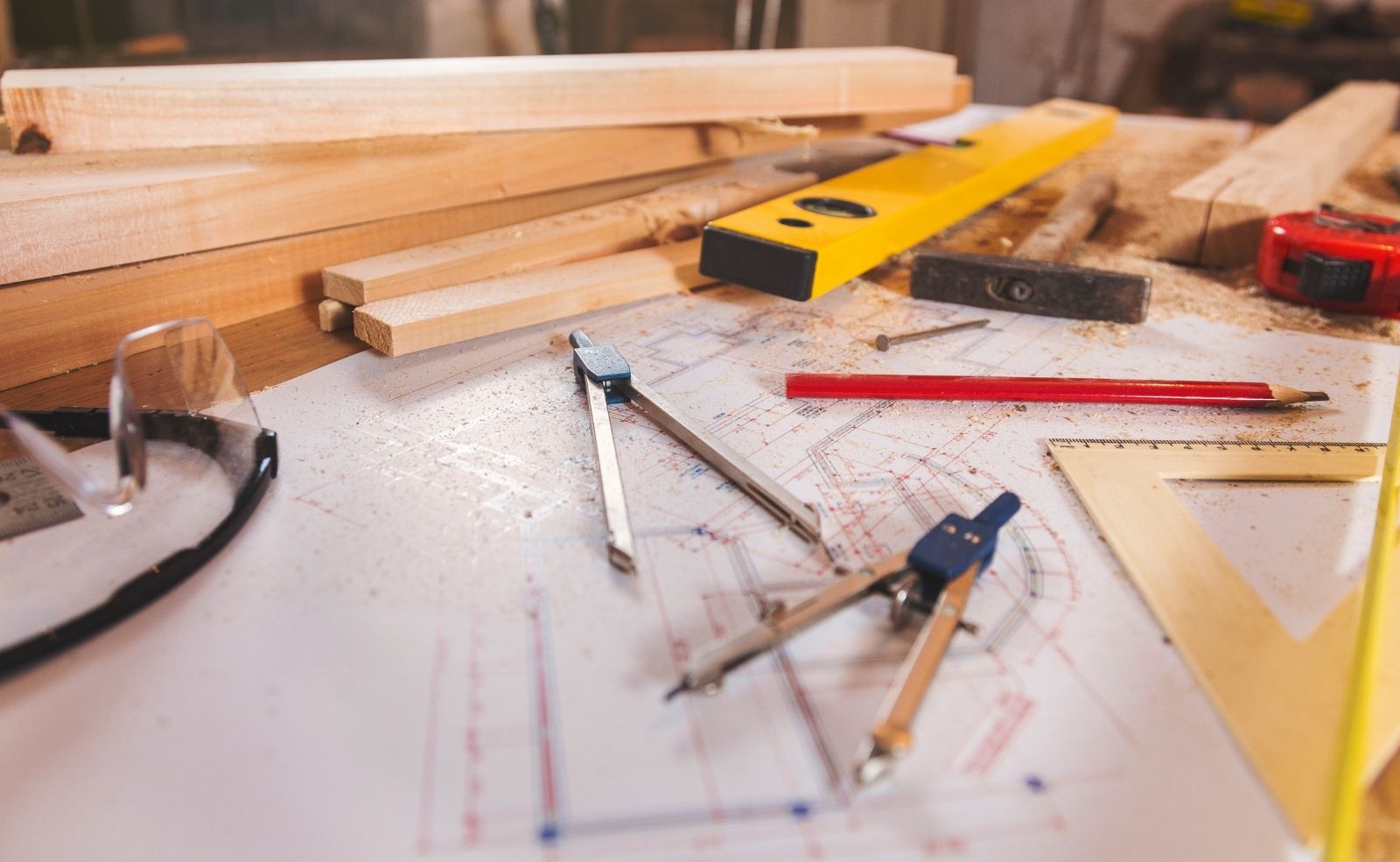 What services does a kitchen studio take on?
When you go to a kitchen studio, you already know that you will receive good advice from experts and that you will certainly find your own, very individual kitchen. But what does a kitchen studio actually do and what counts as a special service in this case?