Who are the least dangerous terrorist organizations
Weakened but still dangerous: the "Islamic State"
You are back in Germany, the two women and twelve children who the German Foreign Ministry last took from the Al-Hol prison camp in northern Syria. A humanitarian gesture, but from the point of view of the Kurdish self-administration it also relieves the burden on their security forces.
Because there are around 64,000 people in the camp, the majority of whom come from the area that was once occupied by the terrorist organization "Islamic State" (IS). Most prisoners are Syrian and Iraqi citizens, according to a UN report. But almost 9,500 come from elsewhere, many of them from Europe.
Every person who leaves the camp makes the work of the security authorities easier. They have been pushing for this relief for months, along with the fact that numerous inmates of the camp continued to cultivate extremist ideas and still represent a potential threat. If these people could escape during an uprising, the warning said, they would immediately rejoin ISIS or other jihadist groups.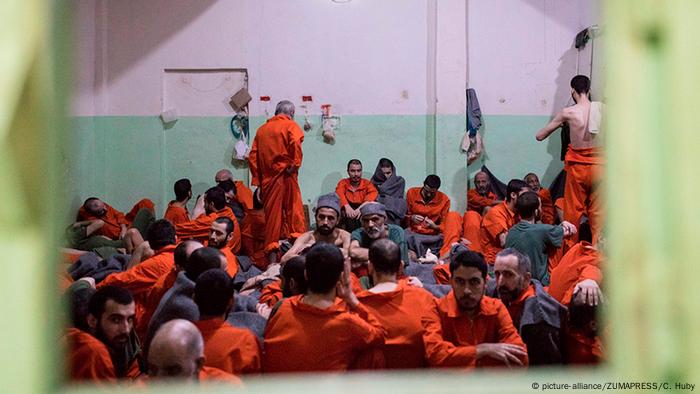 Uncertain future: IS fighters captured in a prison in Hassaka in northeast Syria
A weakened organization
But if the potential terrorists were able to rejoin ISIS, they would encounter an organization that is only a shadow of itself. The nimbus of its earlier years has been lost, neither organizationally nor symbolically does it develop the dynamism that it had until it was broken up in 2017/18.
Compared to its state of five years ago, the IS is significantly weakened, said Peter Neumann, professor of security studies at King's College London, the DW. The idea of ​​the caliphate proclaimed in 2014 is no longer a fascination. In addition, ISIS is being strictly monitored, especially in Iraq: "There is enormous pressure there, making it difficult for him to organize, obtain new weapons and also recruit new members. All of this weakens the movement in its countries of origin - Iraq and Syria - enormously."
Loss of Funding Sources
Terrorism researcher Jassim Mohamad, operator of the website "europarabtc.com", comes to a similar conclusion. "According to estimates from inside the Iraqi government, there are currently around 3,500 fighters in Iraq and maybe 4,000 fighters in Syria," Mohamad told DW. "ISIS has withdrawn in both Iraq and Syria. It is no longer able to carry out demanding operations."
The IS is still trying to get weapons, said Mohamad. But information from the Iraqi government indicated that the organization only has light weapons. "In addition, one can assume that the IS has largely lost its network of relationships and its financial sources worldwide."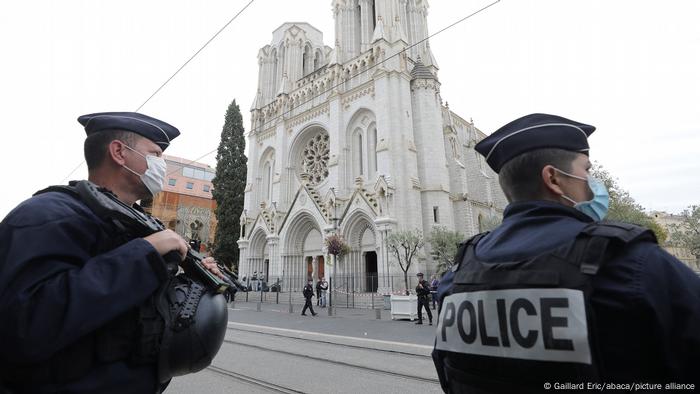 Weakened, but still present: IS in Europe. Police action after the Nice attack, October 2020
"Small, mobile groups"
If the IS does decide to take action, however, these are usually limited: "Usually they are carried out by small, mobile groups, usually no more than ten people," says Mohamad. In addition, these attacks take place predominantly in remote regions, outside the cities. "The point is then to carry out rapid operations, such as the blockade of roads or attacks on military border installations."
Because IS's financial transactions are also being monitored ever more closely, its economic capabilities are also very limited. "As a result, IS operations worldwide have decreased."
New techniques of mobilization
However, there is no reason to give the all-clear. Because elsewhere, for example in Europe, ISIS is still active, although it has changed its tactics, says Peter Neumann. Although he is currently not in a position to take major actions here either, he can no longer rely on military-trained members with concrete combat experience, as he did a few years ago. Instead, however, there are smaller attacks by individual perpetrators, as most recently in Paris, Nice, Vienna and Dresden. "In this way, IS wants to show that it is still present and that it can still strike. In doing so, it is specifically looking for new motives for mobilization - for example the discussion about the Mohammed cartoons."
Often no special effort is required for recruiting. In order to win followers, a few videos with pathetic music and composed of suggestive image sequences are often enough. This cyber recruitment is even easier and often more effective than the work of relevant Koran schools and extremist groups that are formed around some mosques that are run by like-minded preachers. The radicalization often goes unnoticed.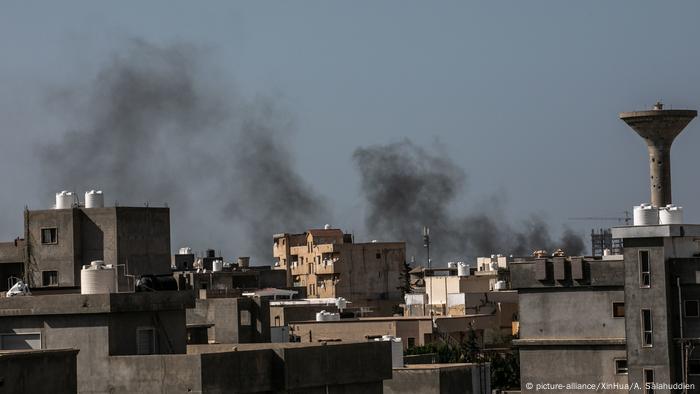 War and chaos as the soil of terrorism: scene from Tripoli, Libya, 2020
Presence in Africa
In addition, ISIS is also in Africa, says Jassim Mohamad. "IS is currently strengthening its capabilities, especially in West and North Africa." Above all, he is taking advantage of the chaos in Libya. In addition to ideological mobilization, IS is primarily concerned with expanding smuggling routes to sub-Saharan Africa. Criminal and ideological motives flowed into one another.
Al-Qaeda currently has a greater influence in the region, "says Jassim Mohamad." Overall, however, it can be assumed that terrorist activities in West Africa will increase despite the efforts made. "