What is an intermodal dispatcher
Intermodal logistics
Connect economic regions with high frequency. With containers, swap bodies and cranable semitrailers. Within Europe and as far as Asia. This is our passion.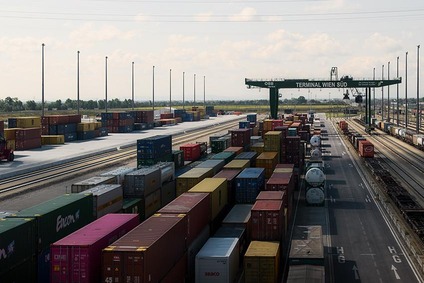 High frequency
We implement high-frequency long-haul connections for heavy goods and thus link rail with land transport and sea freight. With the highest efficiency - and with a system. Because we develop technically mature intermodal logistics concepts that we handle with system trains and a wide range of train products (TransFER).
TransNET
Contact us
With 3 clicks to your contact person
Combined
Unaccompanied combined transport combines all the advantages of the rail and road modes of transport in a homogeneous transport chain - whether with containers, swap bodies, trailers or trucks. This enables us to secure environmentally friendly intermodal logistics solutions with international door-to-door services. Reliable, competent, safe.
Strongly networked
With our extensive production network and our own freight railways, we open up markets in Central, Southern and Eastern Europe and accompany you in growth markets such as Russia or Turkey - and far beyond that to China.
Your advantages
Efficiency and maximum performance high-frequency long-haul connections
Intermodal services with international end-to-end solutions including all pre- and post-carriage
Additional services such as stowing / unloading, distribution, depot, repair
Total Customs clearance of import / export deliveries including handling of the entire documentation
Permanent Quality controls and Monitoring the transport