The gay scene in Chicago is great
There are tons of gay bars in Chicago - something for everyone - and guess what? Not all of them are in Boystown, you can also find them from downtown to uptown.
One distinguishes betweendance clubs, dive bars (small unpretentious bars with simple snacks and cheap beer) andsports bars (for fans of sports teams who play hockey (Blackhawks), football (Bears), baseball (Cubs + White Sox) or basketball (Bulls)). Here the games are broadcast on large screens and you can comfortably drink your beer with it.
Our tips for hotels, bars, clubs & restaurants inChicago you can find a selection here:
Crew Bar & GrillSPORTS BAR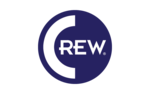 ... the premier gay sports bar! Here you can watch HD LIVE football broadcasts and choose from over 60 different types of beer!
4804 N. Broadway • Chicago, IL 60640
Website: HTTP://WWW.CREWBARCHICAGO.COM
Sidetrack GAY BARS


The Sidetrack offers its visitors a total of seven bars and lounges, a balcony and a roof terrace - making it the largest gay bar in Chicago. There is something for every taste here, which is why the bar should definitely not be missed when visiting the scene. Very popular! MO-FR 3p-2a • SA 1p-3a • SO 1p-2a
3349 N. Halsted Street 60657 Chicago, IL
Website: HTTP://WWW.SIDETRACKCHICAGO.COM
Big chicksGAY BARS


When owner and scene icon Michelle Fire calls out to Andersonville for a Sunday BBQ, there's no stopping the Big Chicks. The down-to-earth audience goes perfectly with the unpretentious interior, which is why the chic cloakroom can relax and stay at home.
5024 North Sheridan Road 60640 Chicago, IL
Website: HTTP://WWW.BIGCHICKS.COM/
Jackhammer GAY BARS


If you fancy a cruising old-school bar, head to the Jackhammer. However, the shop is north of Andersonville - and therefore not in the gay district of Boystown. On Fridays and Saturdays, strippers put on a hot show.
6406 N. Clark Street 60626 Chicago, IL
Website: HTTPS://WWW.FACEBOOK.COM/CHIJACKHAMMER
Roscoe's GAY DANCE CLUBS


Other supposedly hip clubs refer to themselves as the "place to be", Roscoe's it actually is. While the smart guys in the front area are flirting hard at the round bar, further back on the weekend the kids dance to house and pop.
3356 North Halsted Street 60657 Chicago, IL
Website: HTTP://WWW.ROSCOES.COM
Hydrates GAY DANCE CLUBS


Not many clubs can claim that, despite overcrowding on the weekend, Monday night is the best of the week - the hydrate is. Thanks to fair prices, friendly staff and excellent DJs, the rather small club regularly defies the hip party people from the big ones in the city. Respect! Since the latest renovation, there is now also a stage for live theater. Mon, Wed, Thu 8 pm-4 am; Fri 7 pm-4am; Sat 7 pm-5am; Sun 3pm-4am.
3458 North Halsted Street 60657 Chicago, IL
Website: HTTP://WWW.HYDRATECHICAGO.COM
Circuit Night Club 7.1 @ TRANSIT NIGHTCLUBGAY DANCE CLUBS


For some, the Circuit Night Club with its audience and music is a funny and amusing trash show, for others it is nothing more than an embarrassing suburb that has inexplicably made the leap to Chicago ... at the moment in different changing locations, until a new permanent address is found.
1431 W Lake Street Chicago, IL
Website: http://www.circuitnightclubchicago.com/Circuit/Circuit_Home.html
Halsted's Bar & GrillGAY KITCHEN


The former X / O restaurant is also under a new name a real highlight in the heart of Halsted Street. Owner Mark Liberson, who also owned the X / O, ensures with his friendly staff and delicious food that Halsted Street is not only a place for parties, but also for stylish dining.
3441 North Halsted Street 60657 Chicago, IL
Website: HTTP://WWW.HALSTEDSCHICAGO.COM
Lucky Horseshoe LoungeGAY BARS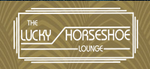 If you want to see young vegetables and crisp guys dancing and are not averse to gouting the show with a few dollars, the Lucky Hourseshoe Lounge is spot on. The stripper shows usually start at 2 p.m. Large selection of Bloody Marys.
3169 N. Halsted Street 60657 Chicago, IL
Website: HTTP://WWW.LUCKYHORSESHOELOUNGE.COM
mini-barGAY BARS


Nomen est omen! In the cute minibar directly opposite the Roscoe's, everything is a bit more elegant than anywhere else. The cocktails are tastier, the furnishings look more exclusive and the neighbors' pinstripe suit shines more elegantly - you have to see and experience it!
3341 North Halsted Street 60657-2476 Chicago, IL
Website: HTTP://WWW.MINIBARCHICAGO.COM
TouchFETISH CLUBS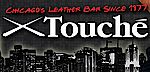 The Touche bar is located in Devon and appeals to a leather and fetish crowd. If you like to go out groomed, you should avoid the bar. On the other hand, always welcome: crisp guys in army, leather and fetish outfits. Inside, guests can look forward to fair drink prices and a cruising area.
6412 N. Clark Street 60626 Chicago, IL
Website: HTTP://WWW.TOUCHECHICAGO.COM
Cell block FETISH CLUBS


The name says it all. Gay neighborhood bar for jeans and leather friends who can do something with darts and billiards. The bear faction also feels quite comfortable in the cell block.
3702 N Halsted St # 1 60613 Chicago, IL
Website: HTTP://CELLBLOCK-CHICAGO.COM