Piteå: small town charm, archipelago and RV parks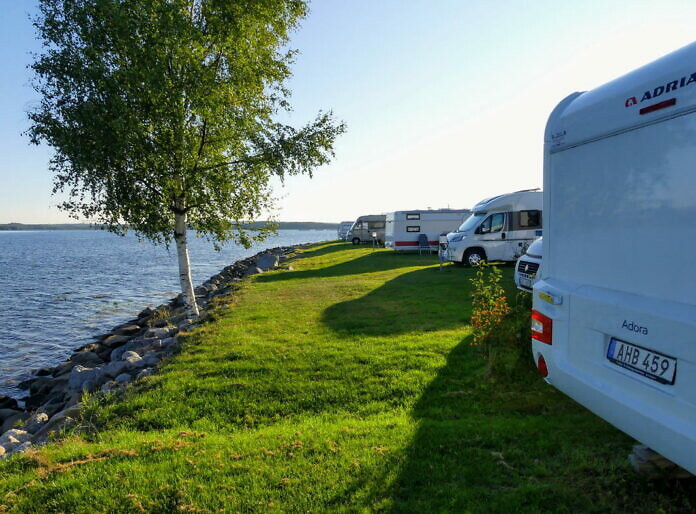 I used to associate Piteå with the holiday village Pite Havsbad and the river Pite älv. Pite Havsbad is a 5-star campsite with a tropical water park, a wonderful sandy beach and a wide range of restaurants and activities. It is one of the largest holiday resorts in Northern Europe. I remember the Pite älv mainly because I drove across the river several times on the E45. I could guess what power there is in the troubled water. The course of the river is not regulated.
When I spent two days in the center of Piteå, I also realized that the place is a cozy one Downtown with a lot of water around it, has no less than 550 islands in an idyllic one Archipelago counts and has very nice and apparently very popular RV sites in the guest harbor to offer.
After all, I was there on September 8th, and still the parking space was largely occupied. There was a barbecue, a drink and a beer or two. The sunny and warm weather did its part, and it was a Saturday evening. The place is called Västra Kajen, www.vastrakajen.se. It is open all year round and is deliberately aimed at an older audience. This audience likes to come to events in Piteå, among others. to the city festival and music festival Piteå Dansar och Ler.
Younger visitors, on the other hand, are drawn to one of the world's largest youth football tournaments. It's called Piteå Summer Games and counts almost 40,000 visitors every summer. In 2019 teams from Germany will also be there.
Piteå is also known in Sweden for a local delicacy. her name is Pitepalt. These are dumplings, about the size of a tennis ball, made from raw potatoes and flour and usually contain pork. They are eaten with cranberries and butter. But there are many variations of this "Norwegian national dish".
New 2020
In January 2020 the GermanIglootel from Arjeplog in Lapland to Pite Havsbad.
More info
www.visitpitea.se
---
Hotels in Piteå
Book now: Hotels, hostels, B & Bs in Piteå
---
Camping cabins
We recommend Pite Havsbad
---
Holiday homes in northern Sweden
Large range of holiday homes, villas, cabins and apartments.
Book now: holiday homes in northern Sweden
---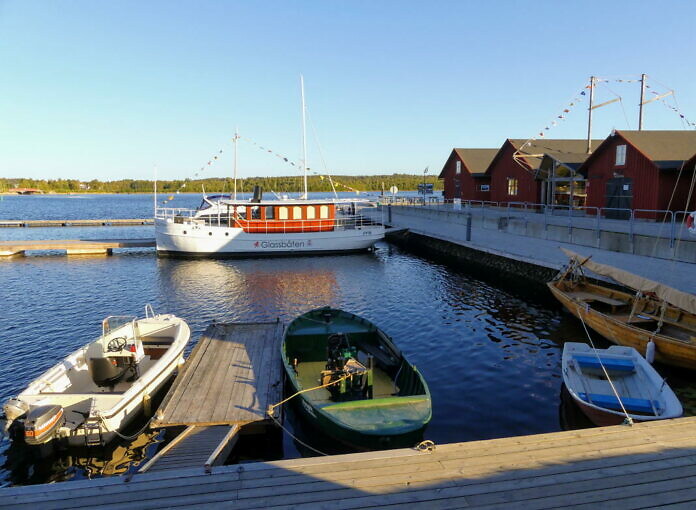 Guest harbor, where the motorhome parking space is also located (see picture at the top)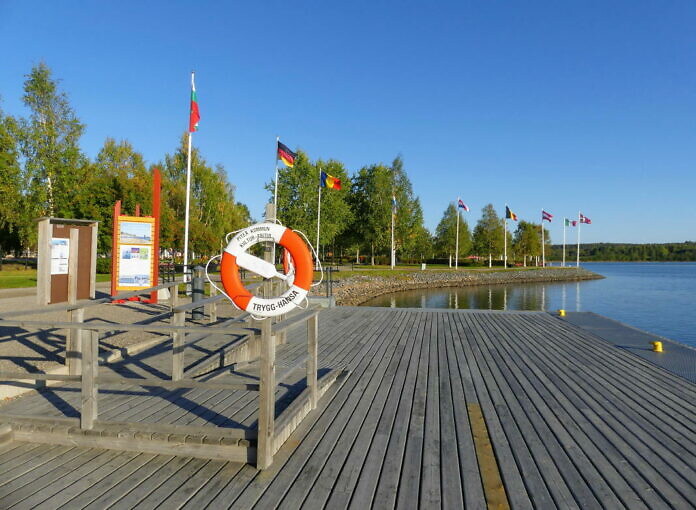 Next to the guest harbor is the landing stage for the archipelago boats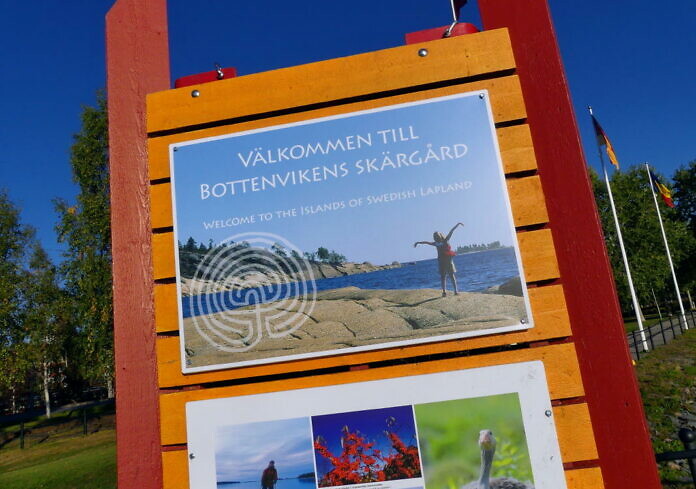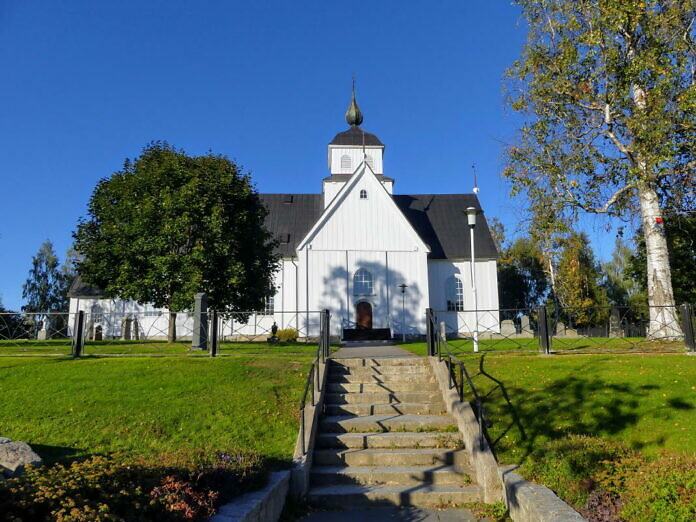 Piteå Church - it is northern Sweden's oldest wooden church and dates from 1686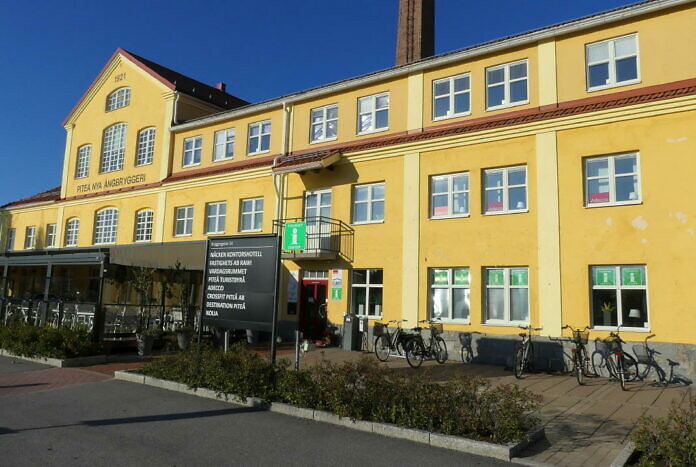 Tourist information, next to it are pizzeria, MAX Hamburger and a brewery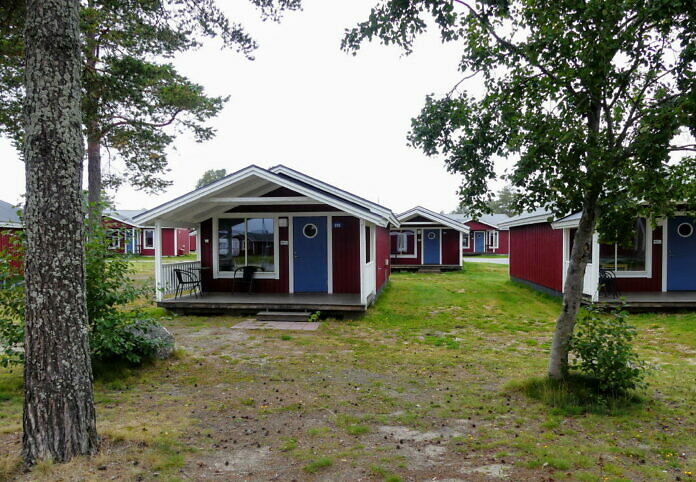 Camping cabins at Pite Havsbad - there are different sizes and equipment options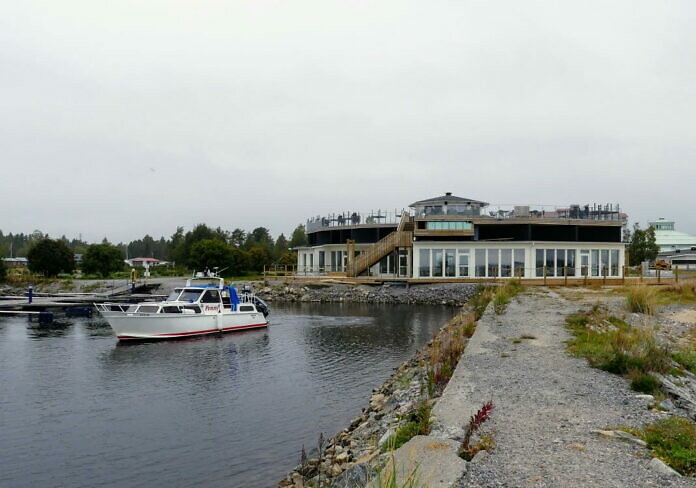 Pite Havsbad has its own small guest harbor with a restaurant and spa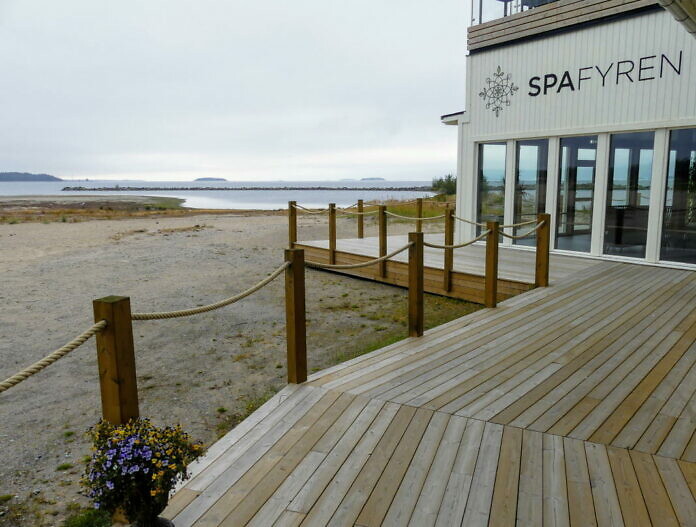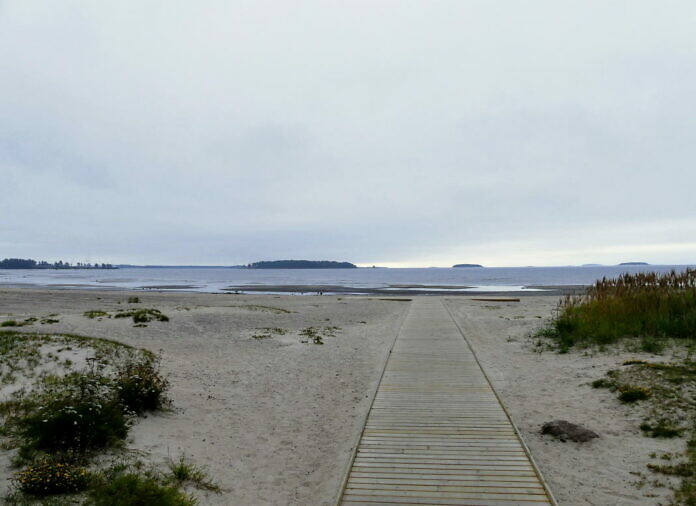 Pite Havsbad beach at the end of the hot summer of 2018 - I hope there will be more water here in other years