Cryolite

According to the Greek words cryos ("Ice") and lithos ("Stone")
formula
Substance group
color

Line
shine
transparency
Hardness (Mohs)
density
Cleavage
fracture

Crystal system
Crystal class

N / A3AlF6
Halides
colorless, white, brownish, reddish, greyish, violet
White
Glass gloss
translucent to translucent
2,5
2.96 g / cm³
no
uneven

monoclinic
monoclinic prismatic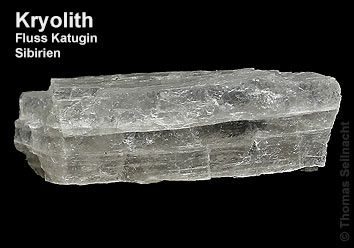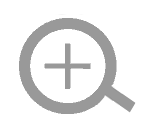 Cryolite is a toxic mineral that is made up of a fluoride salt. Prismatic or pseudocubic crystals are seldom found, mostly one finds coarse, late, granular or massive aggregates that look "like ice". Cryolite dissolves in concentrated sulfuric acid. It melts easily in the front of the soldering tube and even melts in the match flame. The flame test shows an orange-yellow flame, which indicates the element sodium. When heated in a glass tube, fluorine is produced and the glass is etched.

Symptoms of poisoning can occur if pieces are swallowed or if cryolite dust is inhaled. Mineral samples must be kept in a closed box. A suitable protective mask is required when editing.

The cryolite was first found by Peder Christian Aildgard (1740-1801) in Ivigtut in Greenland around 1799. He named the mineral after the Greek words cryos ("Ice") and lithos ("Stone"). There are other sites, for example, on Pikes Heak in the US state of Colorado, on Mont Saint-Hilaire in Canada or on the Katugin River in Siberia. Cryolite is an important flux in fused salt electrolysis for the production of aluminum. As an additive in glass and enamel production, the mineral creates the desired cloudiness. Cryolite is also artificially made from hexafluorosilicic acid.
.