Why does Greece not recognize Palestine?
Athens parliament wants to recognize Palestine
The call was approved unanimously, as Parliament President Nikos Voutsis said after the vote in the presence of Palestinian President Mahmud Abbas. Accordingly, the Greek parliament calls on the government in Athens to take all necessary steps to recognize a Palestinian state. This is not binding on the Greek government.
Tsipras: "At the right time"
After a meeting with Abbas, Prime Minister Alexis Tsipras announced that Greece would in future speak of "Palestine" instead of the "Palestinian Authority". Regarding the official recognition of a Palestinian state by the government, however, Tsipras said he hoped for a "sustainable solution" after "substantial talks". Greece will make the decision "at the right time", taking into account "fraternal relations with the Arab people and cooperation with Israel," said Tsipras.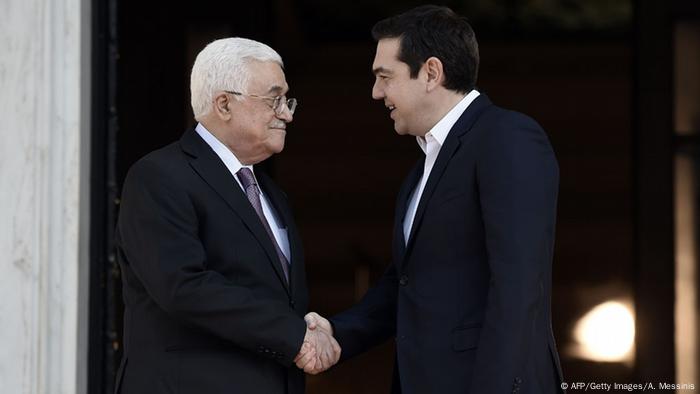 Binding but cautious on the question of recognition: Prime Minister Tsipras with his colleague Abbas
Greece had recently moved closer to Israel, but at the same time retained its traditionally good relations with the Palestinians. They have been fighting for the recognition of their own state for years - an important success in 2012 was the recognition of the "State of Palestine" as an observer at the United Nations.
fab / kle (ape, afp, dpa)