Who is the King of Mumbai
The little king of Bombay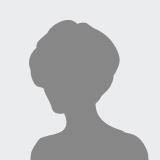 Book review by Britta Höhne Jun 2012
Bombay. Mumbai as it is called today. At Indian metropolis. Smelly, big, nobody knows how many people actually inhabit, populate, and liven up this city, trying every day to master it. Right in the middle of it all is Arzee, almost thirty years old projectionist in the legendary film theater "Noor". Noor means light in Urdu. Light as produced by the old demonstration box from the German company Bauer. "Bauer", a name too difficult for non-European tongues. So farmer becomes Babur, gains in exoticism and also testifies to the existence of a legendary Mughal ruler.
The story of Arzee is more than that of a projectionist in a country that reacts madly to the film. Anyone who sits in an Indian cinema hall could, as it were, take a seat in a dovecote. Quiet? That is out of the question. There is coming and going, talking and whispering, eating and drinking. Cinematic enjoyment looks different.
But Arzee loves his cinema. It's old, venerable, made heroes, and enthusiastic. And he, Arzee, is hiding behind it: short-legged, a gnome, not considered benevolent by Mother Nature. But he's beautiful. Inwardly. At least he finds out when he meets Monique. Christian, hairdresser, from Goa.
Choudhury actually wrote a love story. An extraordinary one, but a love story. Because: Arzee is a lover, an attentive, mindful person, only - with legs that are too short. And life is hard on him. It is less the disability that troubles him than the fact that his mother is not his mother. The brother not his brother. And the father already dead.
Arzee struggles with life, reminiscent of Charles Dickens orphans, to whom every fat bowl becomes their own. In the end, however, happiness is always waiting. At Arzee, however, it remains open. He once loved, lost love, and rediscovered it. Goes on the way, whether his own story is hardened, and piles up rather deep. If you don't want to go up high, you seem to think you don't fall too far.
"The Little King of Bombay" is a beautiful story. The term "sentimental" fits. But it is more, it sounds like an integration program for all those people who visually do not come close to the top models of this time. But Choudhury's novel also says: "No matter what we care." Everyone is special. And that is how it is supposed to be.
As if the actual story wasn't enough, the author garnished it with insights into the Indian cinema world with its endlessly endless and colorful singing films as well as into the confusing metropolis of Bombay. Bombay is less of a city, it is much more a kind of life's work, art, a mixture of tradition and modernity. It is not a travel guide, but anyone who has already been to Bombay will surely be able to remember some places.
The author, born in Bombay himself, knows what he is writing about. But he also knows about his special status. Choudhury studied in Delhi and Cambridge and now works for the Observer, the Washington Post and the Sunday Telegraph, among others. Yet he finds himself in the lives of those to whom food is not served on a golden spoon. A remarkable debut novel. About the great love, longing, dreams, otherness, about family, siblings, friends, work - and how all of this can be combined in a life that is far too short.