Africans live in the countryside
Africans in Germany: Fear of controversial hearings
On a Friday in November, Amadou Diallo * was gripped by fear: there was suddenly a summons in his room in the refugee home, he told DW. The following Monday, Diallo was supposed to appear before a commission from his home country of Guinea. It was clear to him what that meant: "Because I didn't have any papers, the immigration authorities wanted to send me there so they could get papers and deport me. But why? I didn't do anything wrong," he said in an interview with DW.
His asylum application had been rejected. He was so afraid that he didn't go to the appointment with the commission. "I thought that then I would have to get away from my room, from my friends. That I would then have nothing more than prison in Germany, prison in Conakry and then be dead," he says with a fragile voice.
Hearings all over Germany
The dates called "embassy hearings" take place all over Germany. The delegations from the alleged countries of origin receive daily allowances from the federal government. Africans in particular are affected: over 1,100 Nigerians and almost 370 Ghanaians were surveyed in 2019 and 2020, followed by citizens of the Gambia (146) and Guinea (126). But many more were invited. This was announced by the federal government at the request of the Bundestag member Ulla Jelpke (Die Linke).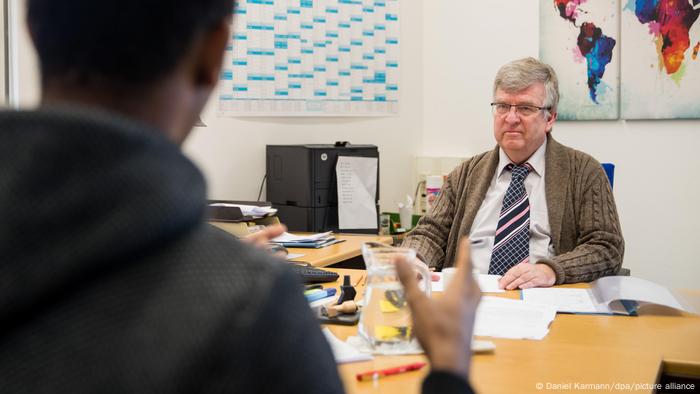 Some migrants come to Germany without papers
The Federal Government emphasizes that such hearings are not only legal, but necessary. "Hearing procedures are an indispensable means of determining the nationality of people who are obliged to leave the country. Travel documents can only be issued once their nationality has been clarified. Such hearings have been carried out on a legal basis in Germany for many years and have proven themselves, "said a spokeswoman for the Ministry of the Interior in writing upon DW request. There are also comparable procedures in other EU countries.
Are African states not cooperating enough?
Because the federal government is under pressure to act. According to the German Society for Foreign Policy (DGAP), around a quarter of a million people lived in Germany without legal residence status in 2020. In particular, Interior Minister Horst Seehofer (CSU) promised to reduce the number when he took office. But apart from rhetorical statements and stricter laws, little has happened. According to the DGAP, around 22,000 people were deported in 2019.
The federal government also blames the countries of origin for this. The accusation, roughly simplified: African embassies in Berlin would be too hesitant to issue the necessary travel documents. It is an issue when the Chancellor visits Africa. African governments are far from happy about this. African diplomats secretly accuse the federal government of exerting too much pressure.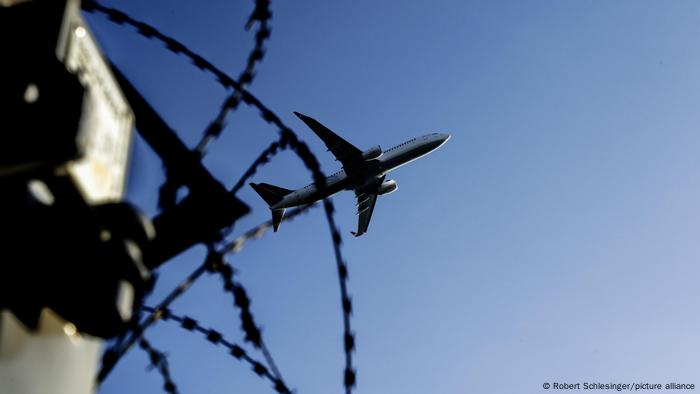 The number of deportations has decreased due to the corona
The opposition is critical of the hearings. "Each of these ominous subpoenas is one too many," said left member of the Bundestag Ulla Jelpke to DW. "The procedures are not transparent and those affected repeatedly report interference with their rights," said Jelpke. "It is completely unclear by which criteria the alleged citizens are identified." In the past, Sierra Leoneans were identified as Nigerians and deported there.
The Interior Ministry rejects the criticism. "Only people are positively identified who, in the opinion of the hearing people, are actually citizens of their country. Those required to leave the country are also free to call in legal counsel if they wish," said the spokeswoman.
Guinea: arbitrariness and torture
In 2018, the federal government signed an agreement with Amadou Diallo's home country Guinea to allow illegal migrants to be deported more quickly. 40 people had been deported by October last year. The West African country has been rioting for some time. The reason is President Alpha Condé's decision to rule for a third term following a constitutional amendment.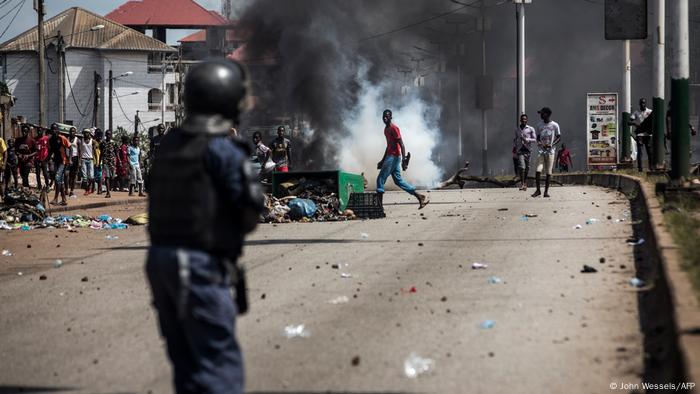 There are repeated riots in Guinea
"In the past months and years civilians have been repeatedly killed, injured or arbitrarily detained by Guinean security forces. Deportations there pose a serious threat to the life and physical integrity of those affected," said Left MP Jelpke.
Diallo says he experienced this first hand. The son of an influential security force commander had mistreated him for years. When he went to the police, he ended up in jail. According to his own account, he was tortured several times and almost killed outside the prison. That is one of the reasons why he can hardly imagine appearing before a commission from his home country: "I have no trust, I am afraid of them. They work together with the government."
*Name changed by the editor